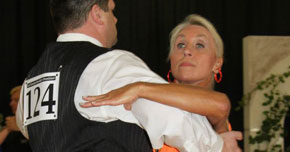 Welcome!
Let's dance ballroom studio
21 and Up!!
Let's Dance Ballroom Dance Studio in Maryville, TN offers dance lessons in American, International, Theater Arts, and Country Western styles. All of our teachers are full-time, certified, and professionally trained. With over 30 years experience, we offer private lessons, group classes, and friday night parties. We have a 6000 sq. ft. facility with a 2000 sq. ft. sprung dance floor.

If you are looking for a fun, new, and fresh activity, we are just what you need. Great for special occasions, weddings, date night, weight loss, competitions, dance vacations, social events, and weekend getaways.
About Us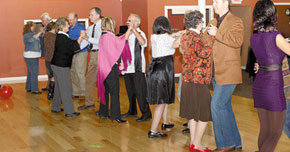 Types of Dance
We teach
• Waltz • Tango • Foxtrot • Rumba • Cha-cha • Swing • Salsa • Two-step • Merengue • Hustle • Bolero • Viennese Waltz • Mambo • West Coast Swing • Samba • Paso Doble • Peabody • Quick Step
Learn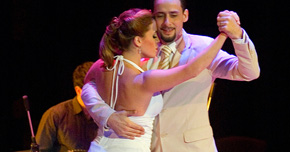 Dance benefits
at let's dance
A hobby, art skill, or sport
Relaxation
More fun out of life
Grace and poise
Exercise and better health
Self-improvement
Sense of achievement
Leadership
Social assurance
Avoid embarrassment on the dance floor
Dignity and class
Mobility
Self-confidence
Events
Contact Us
We are a member of the Blount County Chamber of Commerce. Contact Let's Dance Ballroom Dance Studio today at 865-982-8082 for all of your Maryville, TN ballroom dancing lessons needs.
Let's Dance Ballroom Dance Studio
1605 East Broadway
Maryville, TN 37804
865-982-8082
Hours of Operation
Facebook